Serving the Lakes Region since 1997.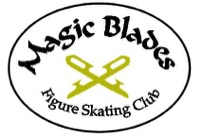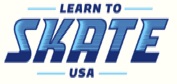 Saturday mornings, PSU Ice Arena
What is the Bridge Program?
The Bridge Program is an introductory figure skating class offering skaters the opportunity to learn about the advanced US Figure Skating testing program in group lesson environment. Skaters will apply the figure skating skills learned in the basic skills program, including jumps and spins, as well as an introduction to USFS Moves in the Field, Power, Artistry, and additional aspects of Figure Skating. The primary focus of these group lessons will be to introduce the skills contained on the USFS Pre-preliminary Moves and Pre-preliminary Freestyle tests.
Bridge Ice Options
Freestyle Only: 1.5 hours to practice on your own; no lesson provided. Contract with a coach of your choice for private or semi-private lessons.
• $12/week walk on
Power/Edge/Spin/Artistry (PESA) Basic 5 and up skaters; 30 minute group lesson 9:00-9:30, 1 hour free to practice.
• $15/week walk on
Magic Blades and
PSSA's Learn to Skate
Freestyle Ice
Freestyle ice is available many Saturday mornings at the Plymouth Ice Center. Check the Live Schedule for more times throughout the week.
Freestyle ice is intended for skaters that want to focus on their skills without the distractions of a crowded public ice session.  Skaters should have good awareness and be able to maneuver themselves well for their safety and the safety of the other skaters.  Skaters can book private lessons and/or work on programs performed to music for fun, show, or competition.  Parents should contact their preferred coach to make arrangements for lessons.  Coaching fees are extra.
Plymouth Ice Center Freestyle Ice Fees: $12 for 90 minutes
Same Staff, both USFS Learn to Skate USA
Magic Blades and the Plymouth State Skating Academy are complimentary programs that work together. See and skate with familiar Magic Blades coaching faculty at PSSA!
Looking for more ice time? Monday isn't good?
If you've outgrown a once-a-week class, or if Monday nights are not the best for you, consider joining us in Plymouth on Sunday nights.
Sunday Nights September through April
Six-week sessions, $80
Monday Nights July/August--subject to change
Two 4-week sessions
See the PSSA web site for registration and other information.
Magic Blades Bridge Program and Freestyle at PSU