Serving the Lakes Region since 1997.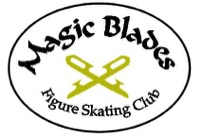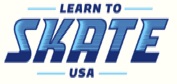 Contact us for information about our programs at Tilton School or Plymouth State University.
We hope to resume skating at the Tilton School Ice Arena Sept. 2021
Join our mailing list for updates
Skaters age 5 and up
Skate with us at Tilton School this fall:
Three annual 6-week Sessions
September-February
Sunday Evenings(?) TBA 6:00-7:00
Tilton School Ice Arena
Session I
Sept-Oct 2021
tentative opening
Session II
November-December 2021
Holiday Exhibition & Party
Saturday, December 14th 10:00-11:30am
Session III
Januray-February 2022
Tuition: $80 for each 6-week session
Discounts available
*Multiple Session Registration Discount
Skate with us!
GO TO OUR "REGISTRATION" PAGE
FOR MORE INFORMATION
US Figure Skating's
Learn to Skate USA
Basic Skills Program
* Snowplow Sam through advanced Freestyle
*Beginners of all ages, teen through adult, welcome
*Official learn-to-skate program of the National Governing Body for figure skating
* The road to the Olympics
* Highest quality instruction
* Fun, challenging and rewarding skating curriculums for all ages and abilities
* Bridge to U.S. Figure Skating testing and competitive structure
* Promotional materials available for skaters, parents and facilities
* Sports accident insurance coverage
The curriculum is designed to keep skaters enthusiastic about learning from the time they begin lessons until the time they reach their goals. Whether your goal is to achieve Olympic fame or simply enjoy the recreational benefits of skating, Basic Skills is for you!
The mission of Learn to Skate USA is to provide a fun and positive experience that will instill a lifelong love of skating.
Skate also with our sister program at PSU
PSU Arena Closed until fall 2021