Serving the Lakes Region since 1997.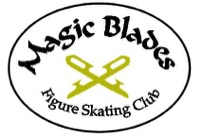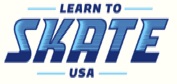 Skate with us Mondays 6:00-7:00
Tilton School Ice Arena
$80 per session,
sibling/family discounts
Skaters under 6 must wear a helmet.
Please pre-register both with US Figure Skating (STEP 1) and with Magic Blades (STEP 2-4) before classes start. This will help us organize and hire coaches. If you are a NEW/walk-in registrant, we will have a computer or tablets available for you to complete your account while you are at the arena.
STEP 1 Go to Learn to Skate USA and register for membership with US Figure Skating. Your skater's member number is REQUIRED in order to register in the online system. YOU CAN DO THIS NOW.
ALL skaters must renew after July 1st each year.
STEP 2 Create a family login with UpLifter Sports Registration and create a family account.
Then add your skaters/participants to that account.
STEP 3: Add skaters (family members who will be registering for skating classes).
*Please note: this site is operated out of Canada, and birthdays are Day/Month/Year in the European format.
*Please include any food allergies so our baker can accommodate your needs. Please include the last known badge/level passed to help us put skaters in the right groups.
*If your skater is new, say "none" or leave it blank.
*You must include your skater's LTS USA/USFS membership number.
STEP 4: Register skaters/participants for season/sessions.
$80 for each 6-week session
*Session 1 is 6 weeks beginning in September when the arena opens.
We are hoping to open September 17th, but may need to wait until September 24th.
*Session 2 is 6 weeks beginning November
Holiday Exhibition & Skating Party: last week of December
*Session 3 is 6 weeks beginning January
There is a multiple skater discount that should be automatically applied:
*$5 off for registration in 2 or more six-week sessions
*10% for 2nd skater
*25% for 3rd and all other skaters in a family
Note: Each skater registered is registered for a "session," so when you register three skaters you have registered/purchased "three sessions."
Please make sure that all discounts are applied appropriately before you hit the "complete and pay" button.
You may pay online with Visa, Mastercard or Discover, or you can bring a check or cash the first night of classes.
See you on the ice!!!!
TERMS AND CONDITIONS of registration:
A) Beginning skaters may try the first week and then register by the 2nd week of classes.
B) Withdrawls after the 2nd week will not be refunded.
C) All information collected for Magic Blades via the Uplifter registration system is used only within the Club for assigning coaches/groups and ensuring tuition has been paid. No information collected will be shared or sold. See our PRIVACY POLICY for details.
D) Magic Blades is a member of US Figure Skating's Learn to Skate USA program (formerly Basic Skills). U.S. Figure Skating is the national governing body for the sport of figure skating in the United States. U.S. Figure Skating is a member of the International Skating Union (ISU), the international federation for figure skating, and is a member of the U.S. Olympic Committee (USOC).
Magicblades Figure Skating Club
52 Carriage Rd
Bristol, NH 03222
USA
603.344.5848