Serving the Lakes Region since 1997.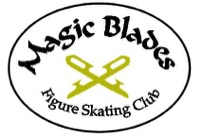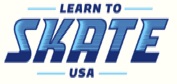 To contact anyone at Magic Blades: information@magicblades.org
Skating Director: Barbara Adams
Coach, Board President: Rose Marie Marinace
Secretary: David DeVoy
Treasurer: Nancy Armstrong
Board Members: Lisa Adams, Andrew Armstrong, Lisa Heath

Barbara Adams,
Founder and Skating Director 1997-Present
Paul Marinace,
Coach, 2010-Present
Paul has been involved with Magic Blades first as a parent in 2004, and then as a helper on the ice. Paul is a USFS registered coach, and takes his games on the ice very seriously.
Barbara has more than 37 years of coaching experience and specializes in beginning through intermediate skating, jump, and spin technique. She has completed the USFS 5th level figures, Novice Freestyle, and Silver level Ice Dance. She is a Professional Skaters Association (PSA) CER Category B registered coach, ISI Silver level judge, and adjunct faculty for PSU skating courses.  In 1997 she co-founded and established the non-profit organization, Magic Blades Figure Skating Club. Over the past 24 years the club has brought the love of skating to hundreds of families in the area with programs in Laconia, Waterville Valley, and Tilton.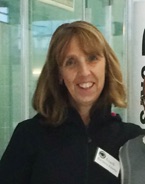 Our board and registered coaching staff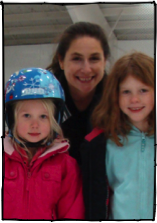 Rose Marie Marinace,
Student, Board Member and Coach 2005-Present
Rose Marie has been a junior high and high school teacher at since 1994. She joined Magic Blades in 2005 as a student, and the Board in 2006. She began as a volunteer coach in 2008. Trained in classical ballet in Oklahoma City, she takes her choreography and body sense onto the ice with students of all ages. Rose Marie is a USFS registered coach, and has completed the USFS "Learn to Teach" written exam. Rose Marie has passed USFS tests for Adult Pre-Bronze and Adult Bronze Moves in the Field and Freestyle.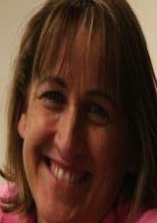 Nathalie Strickrott,
Coach, 2000-Present
Nathalie is a hockey player, figure skater and ice dancer. She has been a member of the Magic Blades coaching staff since its founding, and her relationship with the club has survived moves back and forth from Florida to NH.
Nathalie brings enthusiasm and energy to her choreography and her students on the ice.