Serving the Lakes Region since 1997.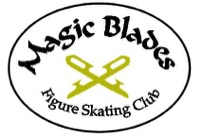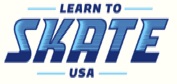 Fall
Group Lessons
Skaters in lessons are grouped first by ability and then split out by age if possible. Groups have a maximum of 10 skaters per class.
One end of the rink is coned off for lessons. Each group lesson is a half-hour long. When skaters are not in lesson they have free time to practice their skills on their own. The youngest skaters have the first lesson the first half-hour, the next level/age skaters have a lesson at the next half-hour.
After membership is submitted to USFS each new skating member will receive a Basic Skills Record Book to keep track of their skills. This takes about 4 weeks to arrive. Returning members will receive a new membership card and year patch. Near the end of a session, skaters are evaluated and if they complete a level the coach will sign their book and the skater will receive a badge for passing the level. Please call Barbara at 744-9872 if you have additional questions.
Session Information
Session I: Sept-Oct
Session II: Nov-Dec
Session III: Jan-Feb
Does your skater want to try a skating competition?
Skaters at any level, even tots, may attend USFS Basic Skills competitions. These events are fun for skaters and all skaters leave the rink with a medal around their neck and a lot of confidence "under their belt."
Practice…Practice…Practice!
The only way to improve at figure skating is to practice. If you really want to master skills, you should plan to supplement every lesson with at least one hour of practice. Remember, the more time you spend on the ice the better skater you will become.
See the Rinks page for links to all the local ice arenas and their public ice schedules.
Private Lessons
Students are welcome to submit songs for solos, duets, or trios for exhibitions and shows. Students may work on their own, or may contract with a coach for private lessons and choreography--see coach names below. Private lessons are $8-$10 for 15 minutes. Contact coaches directly for details and to request time. Skaters can create a program to music for any Magic Blades exhibition or competition or just to have fun. Our first exhibition is scheduled for the last class of session II; our holiday party in December.
*Barbara Adams 744-9872/731-0027
Parents
One parent of any tot may join their skater for the last ½ hour in the practice area to help encourage them to stay on the ice and practice skills learned during class. At this time, there is no additional fee for parent participation.
Clothing
Skaters should dress in warm clothes, preferably in layers, and always have mittens or gloves. Tots do well wearing snowsuits as long as they can move comfortably in it as they will need to bend and touch their toes. Young skaters (aged three to six) are required to wear a helmet to prevent head injuries from falls. Bike helmets are acceptable as long as they fit well and do not slide around the child's head.
Skates. . .New or used?
Skating boots should provide a snug fit. A skate needs to be an extension of the foot, fit snugly, and be laced up properly. Laces should be snug, especially on the lower part of the boot. The upper part should be a little looser with room to fit two fingers in front of the skate's tongue. It is not always necessary to buy new skates, especially when first learning to skate. Used skates can be a great bargain.
Proper Blade Maintenance
* After skating you should thoroughly dry the blade and boot with a soft cloth or chamois. Terry blade covers, or "soakers," are used to keep on the blades for storage during the week. Soakers help absorb any remaining moisture to help avoid rust developing on the blade.
* Hard rubber guards are used for walking on off-ice surfaces. Hard rubber guards should NOT be left on the blade when not in use.
* At home, remove skates from any carrying bags and lay out to dry. This helps the leather and blades to dry completely.
* Check the edge of the blade frequently. If it is rough or has a lot of nicks it is time for a fresh sharpening. Typically, skaters should get their blades sharpened once at the beginning of each session. Never sharpen skates just before a show or competition. It takes a little time "break in" a sharpening.
* A little WD-40 or similar lubricant on your blades works great to deter rust during longer periods of storage or during humid weather over the summer.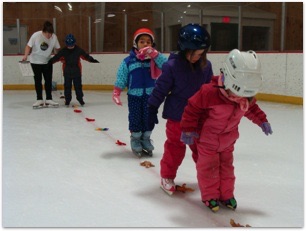 Magic Blades Insignia Jackets!
See order form for pricing.
Jacket Color: Black w/MB Logo
Includes the Magic Blades logo on the left chest, and your child's name on the right.
Payment must be received WITH the order. Check or cash, only.